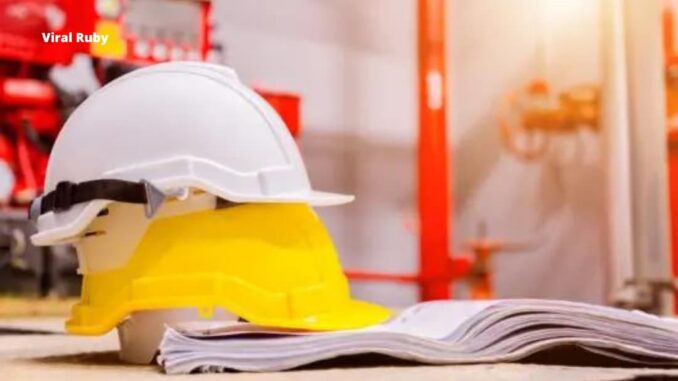 What Is MEP In Civil Engineering With Construction and Consultants Service?
MEP engineers are responsible for analyzing and evaluating designs to minimize conflicts, inconsistencies, and omissions. These engineers can also determine the optimal placement of systems and help identify gaps in designs. The MEP engineer also reviews his or her own systems and the systems of other people to identify areas of conflict. MEP engineers are also capable of resolving disagreements regarding the optimal placement of systems.
What is MEP? – MEP Engineering
MEP stands for mechanical, electrical, and plumbing, and it is a field that deals with designing and constructing buildings. Engineers in this field work to design and evaluate these systems, as well as their interaction with each other. They are often asked to learn about fluids, heat transfer, and chemistry, as well as to design smart lighting systems and data communications lines.
For More: What is Certo and How is Certo Used in Mobile Security?
The systems that make up the MEP system are crucial to the performance of a building. These systems work together to make a building comfortable, energy-efficient, and cost-effective. These systems are designed and implemented to avoid conflicting with each other. The best engineers will be able to optimize the building's MEP systems, and ensure that they meet building codes and meet performance standards.
When working on a construction project, MEP engineers can help minimize conflicts and maximize space. They can also help eliminate costly design edits during the construction phase. They can produce preliminary MEP designs in a paper or 3D model, which can be used to finalize the design and arrive at a more accurate financial estimate.
What is MEP Engineer?
An MEP engineer works in the field of building technology. Their duties range from designing buildings to performing important system calculations. They may also be responsible for testing building materials to ensure quality control. They must also be able to clearly communicate their ideas and keep good relationships with clients. If you want to become a MEP engineer, you can start by earning a bachelor's degree in engineering.
Future With Drone! Shaping The Future Of Industries With Zenadrone
The mechanical aspect of a building includes heating, air conditioning, and ventilation systems. These systems can be complex or simple depending on the type of building. Temperature and humidity levels are important for human health and HVAC systems play a critical role in maintaining that temperature. Mechanical ventilation is also important for maintaining fresh air flow.
MEP engineers can help to design and evaluate buildings by using building information modeling software. The use of building information modeling software has become more popular in the last decade. This software has advanced the field of MEP engineering and is used by some of the world's leading firms. This software helps them to design and manage building projects and schedule them efficiently.
What is MEp in construction?
Modern MEP engineers are able to automate repetitive and simple tasks to speed up the design process and allow them to focus on the best design choices. They are also able to create 3-D models of a building, which can be used to guide maintenance actions and are updated to reflect major changes to the structure.
Must Read! Explanation on Why AV Equipment London Is Important
The use of BIM in MEP design services allows for early implementation to optimize the building's performance. It is also crucial to balance the cost of essential systems with overall construction budgets. BIM is ideal for master planning facilities as it allows for flexible, integrated, and upgradable MEP frameworks.
Choosing an MEP engineering agency can help ensure that the building meets all building codes and specifications. The agency will also provide drawings to installers, reducing the cost of construction.
What is MEP consultants?
MEP consultants are highly-trained professionals who work on building projects. They can help you design and build systems that will last for a long time and remain within budget. They can also help you optimize the life of your products and systems by designing them so that they are easy to maintain. They will also work with you to determine what kind of maintenance workers you need and how to train them.
Read More! www cloudflare com What Is Cloudflare and Why You Should Use It 2022?
MEP consultants help you improve your building's energy efficiency. They are able to use energy modeling to simulate the energy consumption of a building and design features that will help reduce energy use. They can also help you implement energy-efficient HVAC equipment, lighting retrofits, and photovoltaic systems. These experts also help you reduce risk, which is vital to any building project. Buildings are made up of many different systems, and if any one of them malfunctions, it can delay your entire project.
MEP consultants are a crucial part of the building design process, and they must collaborate with a construction company to complete the project. The collaboration between these two professionals can make the entire construction process smooth and error-free. Many Western countries are now mandating the use of BIM (Building Information Model) for MEP design. In these countries, you can find offshore BIM service providers who can provide quality drafting and design services.
What is MEP services?
MEP services help in designing and installing buildings' systems to achieve their desired functionalities. These experts use the latest technologies and design principles to create building systems that maximize the life of the building. They also consider environmental issues and reduce resource consumption. By providing cost-efficient systems, they help projects stay within budget.
Reveal The Secrets! What is OctaFX? How OctaFX Work | Start Trading on OctaFX 2022
MEP services can include everything from the building's air conditioning and heating systems to electrical systems and switchboards. They also include plumbing systems, pumps, sand traps, and fire safety systems. These systems can help increase occupant comfort while reducing operating costs and incorporating sustainable design. In addition, MEP engineers can improve lighting systems and automate procedures to minimize energy loss. By identifying problems early, they can also optimize the building's operation.
Modern engineering firms use software to speed up the design process. The computerized process helps the MEP experts make better design decisions. The 3-Dimensional models created by these firms also serve as a reference for maintenance tasks. When major changes to the building are made, the models can be updated in a timely manner.
What is MEP in civil engineering?
MEP engineers are engineers who specialize in the construction of buildings that include the mechanical, electrical, plumbing, and building systems components. These engineers are involved with the design and construction process and provide guidance and reporting during each stage of the project. Typically, they work with architects and construction companies. They also assist with building administration and keep project budgets on track.
See Also: Oceana Car Service – Can You Use an App to Book Reservations for Oceana Car Service?
MEP engineers are typically involved in the design of HVAC systems, which improve the air quality in buildings. These systems ensure the comfort of people and machines in the building. They are also responsible for ensuring that the equipment is economical and efficient. Each mechanical unit will require electricity and water, and so the MEP engineer must carefully consider both the needs and the costs of each system before it is designed.
Modern MEP engineering firms use computerized design software to make the design process faster. By automating the simple procedures, this software allows MEP experts to focus on the most efficient design choices. They also create 3-D models of buildings that can be used to guide maintenance and major renovation projects.
What is MEP work? – MEP Engineering
The MEP industry is a multifaceted one. The work of an MEP engineer consists of designing and implementing building systems that are needed to keep buildings running smoothly. They need to have an understanding of fluids, heat transfer, electricity, computers, data communication lines, and fire protection systems. Many MEP engineers also have experience in mechanical design, which includes heating and cooling systems. These systems are essential for creating a comfortable living environment.
See More: Solar Car Wash Reviews in Oakland Berkeley Stamford CT & Monroe NC
MEP engineers can help commercial buildings save money on energy and water bills. They can improve the efficiency of HVAC, lighting, and other systems by improving their performance. Additionally, they can implement sustainable construction techniques to reduce energy costs. For example, MEP engineers can implement solar energy systems to generate energy on-site.
MEP engineers use computer software to make the design process easier for clients. A typical plumbing project requires piping routes and complex calculations. Proper plumbing systems also help reduce repair costs and conflicts with other trades.
What is the role of a MEP?
The MEP coordinator's primary duty is to act as the liaison between project stakeholders, including the design team, subcontractors, and the project superintendent. He or she must manage communication between subcontractors and the project team and oversee safety procedures. This position requires a high level of technical understanding and experience of building systems.
Read More: What Kind of Room Has No Doors Or Windows?
As a professional MEP engineer, you'll work closely with the architect, contractor, and owner throughout the construction process. They are available to answer any questions you may have, and their practical knowledge of plumbing, electrical, and mechanical engineering will ensure that your project is built properly and within budget.
As a member of the European Parliament, you'll have a unique opportunity to influence European legislation. In addition to voting on legislation, MEPs participate in discussions about important issues facing the European Union, including environmental standards, social rights, and consumer protection. You'll be able to influence legislation by speaking up in MEP meetings and making suggestions to the Commission and Council of Ministers.