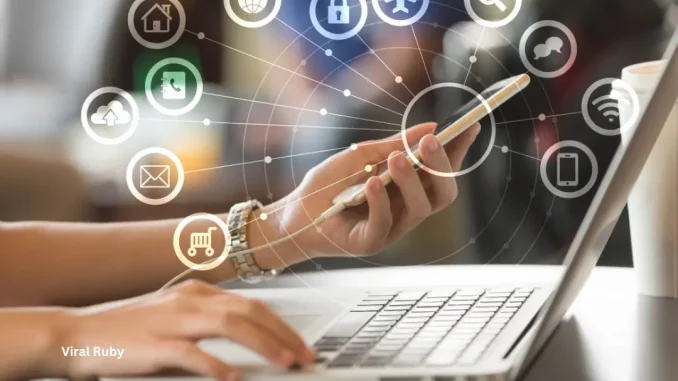 What Is Gigabit Broadband and Gigabit Business Internet?
If your business relies on Internet for core business processes such as online communications and data storage, you may need a fast, reliable Internet connection. But what type of speed should you choose?
Gigabit Internet offers symmetrical download and upload speeds to accommodate heavy file-sharing and online applications. It also reduces the time it takes to backup data and perform cloud-based tasks like network updates, security patches, and more.
Gigabit Business Internet
If you have a lot of employees or devices that need to access the Internet, a gigabit business internet plan could be right for you. This high-speed connection provides a huge increase in bandwidth capacity for streaming videos, uploading large files, and using cloud-based collaboration platforms and business management tools.
See More: www instagram com – Instagram Account, Interface, Stories, Reels & Hashtags
As businesses move more towards digital resources and online services, the demand on their Internet connections is growing exponentially. If your employees can't access or share files, or if they have to wait long periods of time for downloads to complete, it could negatively impact employee productivity.
Another potential impact of slow Internet is a decrease in employee morale. Frustrated, stressed employees might be less engaged with the work environment and can be a major factor in poor talent retention.
To combat this, a business may need to upgrade to a faster Internet connection. It could also require the implementation of new technologies to support strong internal communications and collaboration.
Gigabit business Internet offers symmetrical download and upload speeds, making it easier for teams to conduct lag-free Zoom meetings, download large files instantly or stream crystal-clear video conferences. It also comes with a heavy-duty security system to help keep your company data safe.
What Is Gigabit Broadband?
Gigabit broadband refers to internet speeds up to 1 gigabit per second (Gbps) or 1,000 megabits per second (Mbps). It's more than five times faster than the average download speed for the UK, and can help you run the most demanding applications.
Unlike most other internet services, which use copper wires, gigabit is delivered through fiber-optic cables. This makes it much more efficient than DSL.
A fiber-optic connection allows you to send and receive data as beams of light. It's also the most reliable.
As a result, you'll be able to stream 4K videos without experiencing any slowdown or lag. This is essential for things like Netflix and Stadia, which require constant upload and download speeds to ensure smooth gaming.
In addition, gigabit internet is ideal for businesses that rely on cloud services for hosting files and doing network updates. Those with slow connections often find they have backlogs of work-related downloads, which can impact productivity.
Getting a gigabit connection for your business is a great investment. It can help you attract top candidates and give your employees access to the latest technology, fueling collaboration across teams. It can also improve cloud backups and prevent disruptions from heavy file transfer activity.
Gigabit Internet Requirements
With the rise of cloud-based applications and digital resources, internet connectivity is more important than ever for businesses. This is especially true when employees need to access important files and apps that are stored in the cloud.
One way to ensure you get the most out of your business's internet connection is to upgrade it to a gigabit plan. Getting gigabit speeds can help to reduce upload times and give your team the bandwidth they need to stay productive.
Gigabit internet is available through either coaxial cable or fiber connections, which are both more powerful than traditional copper phone lines. While it may take more expensive, a gigabit internet plan is worth the investment if you need fast, reliable service for your business.
It also allows for faster streaming, which can make it easier to watch 4K videos, video chat and even immersive media like Pokemon Go. Ultimately, gigabit internet can improve the quality of your life in many ways.
Online gaming, like League of Legends and Overwatch, requires a high download and upload speed to play smoothly. You don't need to spend more on a gigabit internet plan to play these games, but it can be helpful if you're a competitive gamer or if you have a lot of people playing in the house.
What Is a Gigabit Internet?
Gigabit internet is an extremely fast Internet service that can offer download speeds of up to 1Gbps, the equivalent of 1,000Mbps. This is only possible in areas where it can be delivered over fibre-optic lines rather than copper phone lines.
A gigabit internet connection can be a boon for businesses and people working from home. Typically, these users need to download and upload large files on a regular basis, for example if they are working on projects that require a lot of high-resolution images or video.
It is also a boon for online gaming and streaming, since you can get more of your game downloaded and played without having to wait. Moreover, it allows you to fully appreciate new immersive media technologies like 360-degree videos and artificial reality.
If you are looking to upgrade your business's internet, a few things you need to consider are what kind of devices will be connecting to the network, how many users will be accessing the internet and how much bandwidth they need. Once you have this information, you can decide if a gigabit business internet is right for you and your business.
A gigabit business internet can make a huge difference for organizations that need to provide secure and fast access to their employees' data. This can improve productivity and morale by keeping people connected to work even when they're not in the office.
How Much Does 1gb Internet Cost?
When it comes to gigabit business internet, prices vary widely depending on where you live. Several smaller companies in rural areas have embraced the shift to gigabit, offering blazing-fast speeds at a lower price than the large broadband providers.
The cost of a gigabit connection will depend on your needs and how you plan to use it. If you're using it for high-bandwidth activities like live streaming, video conferencing or gaming online, it's important to have a high-speed business internet plan with symmetrical download and upload speeds.
This will enable multiple members of your team to complete high-bandwidth tasks simultaneously, such as collaborating on a large document or streaming a video conference. It also allows you to transfer large files faster and share them with more people at once.
Despite the differences in pricing, the best way to get gigabit internet is to shop around and compare different business plans. It's a good idea to choose a provider with a good reputation and reliable service, as well as one that offers free features (like modems and WiFi). You can also look for plans that include equipment fees, so you won't have to pay anything extra for your gigabit internet connection.
What Is the Fastest Business Internet Speed?
As a business owner, it's important to know exactly how much internet speed your company needs. The number of employees that use the network at any given time, as well as the type of tasks they perform online, will all affect your bandwidth needs.
If you have many users downloading data at the same time, it can slow down your speed. Similarly, if your staff members regularly work on video projects or upload large files to their computers, you'll want to upgrade your speed to accommodate those demands.
You can also choose a dedicated connection, which gives you exclusive access to a specific amount of bandwidth. This is a great option if you have multiple offices or need to provide business internet for remote employees.
The best way to determine your business internet speed requirements is to consult with an expert. They will be able to assess your usage and recommend the most appropriate plan for you. They can also answer your questions about scalability and reliability. It's also important to consider whether you'll be locked into a long contract with your business internet service provider.