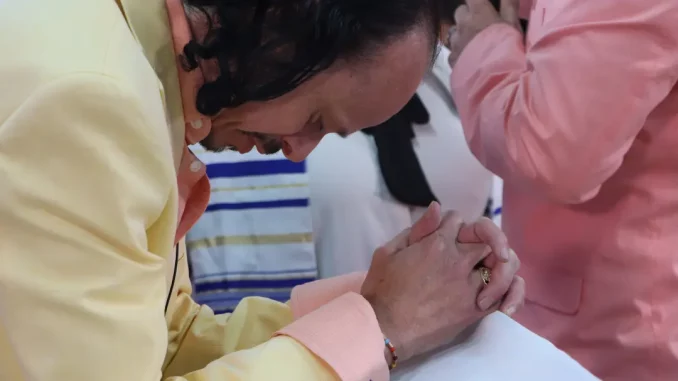 Cooke Revivals
833-917-2799
https://www.cookerevivals.org/
(New Bern, NC, 12/18/2022) American society is under a shadow. There is widespread spiritual indifference. There is, however, hope. This event might be the start of the revival, which could happen at any time. The ministry at Cooke Revivals will come together on Day, Month. 2023, at *city* in *country* to refuel their dedication to the mission started in North Carolina around twelve years ago.
Under the leadership of the eminent religious organization's president, Cooke Revival, the lost have the opportunity to come together at the international revival conference to renew their commitment to continue on their mission. Prophet Tracy Cooke, the leader of the revival, will deliver the conference's opening address. He will discuss how God is causing a revival in people's hearts during a time of adversity.
The world needs a spiritual solution that is centered around resurrecting the love of the Church. Prophet Tracy Cooke offers encouragement that the Lord has not abandoned us but is instead preparing us for greater things by presenting Scripture, uplifting tales, and historical experiences of waking.
By maintaining a vibrant relationship with the Lord Jesus Christ, they want to bring about the revival of the nation. Pastor Michael asserts that a number of issues that plague contemporary society, such as disaffiliation and secularization that has resulted in a sharp drop in religious practice, can only be resolved by going back to the foundation and pinnacle of the faith.
Prophet Tracy Cooke has visited fifty states in the past two years, and recently a conference was organized in Dallas, Texas, to create an impact that was a successful attempt. The purpose of the revival conferences is to ignite a fire, not a program, encouraging the hopeless to have faith that the Holy Spirit will bring about a revival of faith. The faithful will eventually be ready to share their love with others as their love becomes more fully formed.
The ministry of Cooke Revivals claims that faith in Christ renews their commitment to carrying out God's work right now. to perform service in the world. They accept the stewardship of the present with joy. They serve. They are considerate of people and the environment. Let's hope that the Holy Spirit will awaken these ponderous attempts from Cooke Revivals and that He will push us out of these walls for the national revival.
About Prophet Cooke
As an Evangelist, Prophet Tracy Cooke yearned for revival, which is why he left his successful career and traveled for many years to serve God. He watched evening gatherings for fun turn into occasions for singing and prayer, and he assisted hundreds of previously lost people in becoming sincere seekers of God.
However, he also noticed many spurious signs of spiritual life along the way. His work offers insight into both the spiritual strategies for revival and the telltale signs of it. He operates in the nine gifts of the spiritual gifts.