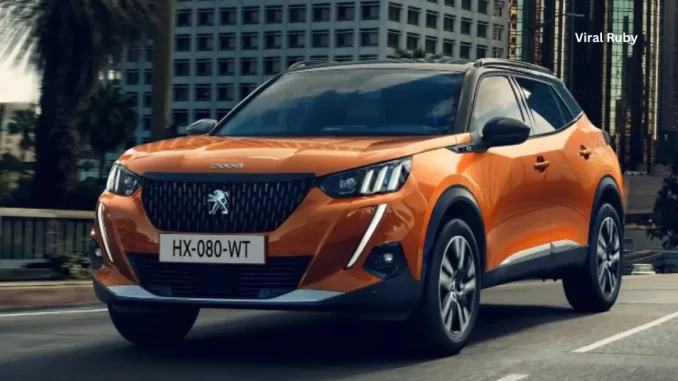 Car Insurance Finance Cars with Insurance
Most lenders require financed cars to carry full coverage auto insurance throughout the entire loan duration. This ensures that the lender can protect its investment.
Financing a car is a great way to get the vehicle you want. However, it also comes with certain responsibilities. You must keep car insurance on a financed vehicle until you've paid off the loan and taken ownership of it.
Finance Cars with Insurance
When you take out a loan to buy a car, you are agreeing to specific terms that may affect your insurance policy. This is because the lender or lessor wants to protect their investment in the vehicle.
Read Before Go: McKinley Car Wash Hours and Prices
Most lenders require full coverage auto insurance, which covers liability, comprehensive and collision coverage. They also want you to name them as a loss payee on your policy. If you do not have full coverage on a financed car, your lender can place force-placed insurance on the car. This is a costly type of insurance and will be added to your monthly payments.
Having full coverage on a financed car is recommended because it ensures that you will be paid for the entire amount of the car in case it is stolen or damaged by an accident. This is not possible with liability-only coverage, which will only cover the cost of your medical bills if you were at fault in the crash.
Another way to protect yourself in the event of a claim is by purchasing gap insurance. Gap insurance helps cover the difference between the depreciated value of a vehicle and the amount you still owe on it after an accident or other incident.
Most banks and auto lenders require you to keep certain types of coverage on your financed vehicle until you fully pay off the loan. If you do not, the lender can repossess your car and sell it to recover the money you owe on it. In addition, if you fail to make your insurance payments, the lender can purchase force-placed insurance to cover their loss. This can be very expensive, so it is important to avoid dropping coverage on a financed vehicle.
Does insurance come with financed car?
Many people don't buy a car outright, and instead take out a loan to pay for the vehicle. This means that the lender still owns the car until it's paid off, and they want to make sure they have coverage in case something happens to the vehicle that costs them money.
Insurance is a legal agreement between two parties – the insured and an insurer – that provides financial coverage for losses in case of unpredictable events. It can cover things like medical bills, property damage and other expenses if something bad happens to the policyholder.
Almost every state has minimum insurance requirements that drivers must meet to drive legally, but if you're financing a car, your minimums may be higher than they would be if you bought the car with cash. You'll also be required to purchase additional forms of auto insurance, such as collision and comprehensive coverage.
You can drop full coverage on a financed vehicle once it's paid off, but this is a violation of your finance contract and could jeopardize your loan. If the lender finds out you've dropped coverage, it will contact you and ask that you reinstate it.
If you don't, the lender will typically place your car in a program called force-placed insurance, which is expensive and only covers the value of the vehicle. Having to pay for this coverage can add up to more than the cost of your loan, so it's always best to maintain full coverage on a financed car until you own it outright.
The only exception to this rule is if you're adding someone else to the car's insurance policy as a co-signer. This is generally a very rare situation, and it's important to remember that the person you're adding must have insurable interest in the vehicle.
Does a financed car cost more to insure?
When you finance a car, a lender loans you money to purchase the vehicle. You pay the loan back over time, usually by making monthly payments. Auto lenders make their money by charging you interest on the loan and other fees for processing and issuing the loan.
Financing a vehicle can be a great way to get the car you want without having to put up a huge down payment. However, if you don't understand how a financed car will affect your insurance rates, you could end up paying more in the long run than you intended to.
One of the most common reasons for this is that a lender or lessor requires you to carry full coverage, which includes state-mandated minimum coverage requirements as well as physical damage protections such as collision and comprehensive. In addition, they may also ask you to name them as a loss payee on your policy, which means that they have to sign any claims checks before you can cash them.
Another reason that your financed car insurance rates will be higher is that many lenders and lessors will require you to add them as additional insureds on your policy. They will also likely add force-placed insurance costs to your policy, which is a program that pays the value of the vehicle in case of a total loss.
This is a cost that you don't have to pay, but it can add up quickly. If you're planning to finance a new car, it's best to shop around for quotes before you agree to any financing terms. You can do this by using an online tool like AutoTrader or a comparison website, which will allow you to compare prices and features for different vehicles.
What is financing insurance on a car?
If you have a loan or lease on your car, there are special auto insurance requirements that you must follow to protect the lender's investment. Most lenders require borrowers to have full coverage auto insurance on their vehicles, which may include comprehensive, collision and liability coverage.
Many lenders also have a loss payee clause that requires you to name the lender as the insurer of record on your policy, so they'll be on your claims check when you make a claim. Some lenders allow borrowers to reduce their coverage in the winter months, which can save you money on your premium.
Almost every state has minimum auto insurance requirements that are required for all drivers to be insured. These requirements can vary by lender or lessor, so it's best to shop around for the right coverage and price for you.
Lenders usually require borrowers to purchase full coverage auto insurance on their financed cars, which combines comprehensive, collision and liability insurance with the state's minimum requirements. In addition, they may offer optional coverage types like gap insurance, which pays for the difference between a totaled vehicle's actual cash value and what you owe on the loan or lease.
A financed vehicle can also be more expensive to insure than a non-financed one, which is why it's important to compare quotes from several different companies before making a decision. It's also a good idea to choose an affordable deductible because you could be responsible for paying a large amount out-of-pocket in case of a major loss.
Another option for financing a car is to use a dealer's finance department or bank that offers loans at lower interest rates. However, if you don't pay off your loan on time, the finance company can repossess the car and sell it to satisfy the terms of the loan. Adding this extra cost into the loan can be extremely expensive.
Is car insurance cheaper without loan?
Most drivers choose to finance their cars when they purchase them. This is a good financial move, as it makes it easier to pay off the car loan in the long run.
However, a financed vehicle can affect your insurance premiums. This is because the lender holds a lien on the car until it is paid off, which means they have a legal claim against it. They also require you to carry collision and comprehensive coverage, which protects the lender's investment in your car if it is damaged or stolen.
Fortunately, there are some things you can do to lower your insurance rates. These include lowering your deductibles, opting for safer vehicles and getting discounts for being in good driving or credit standing.
Drivers can also get discounts if they belong to certain organizations, such as professional, business or alumni groups. They can also receive a discount if they take a defensive driving course or have a good driving record for several years.
The cost of car insurance depends on a number of factors, including the age and driving history of the driver and the type of vehicle they drive. Some companies offer better rates for younger drivers, while others charge more to insure older drivers.
Some insurance companies also use a credit-based score to determine your auto insurance rates. This score weighs your credit history and debt against your risk of defaulting on payments and filing claims.
Having a high credit score can significantly reduce your insurance costs, but not all states allow insurers to use this as a factor in their pricing algorithms. Despite this, it is still important to shop around for quotes. You should always request at least three price quotes from different insurance providers to ensure you are getting the best rate possible.